Cocktail ring DIY tutorial: fake gradient enamel in square ring base
This project was inspired by few lovely ring bases from local craft shop. On the idea of manufacturer these ring bases are designed for pasting rhinestones into every cell. But I decided to use them for simple "fake enamel" technique with amazing lilac gradient.
So, lets begin.
For this ring you will need:
1. polymer clay of two colors you love (I took purple and white pearl effect "Sculpey Premo!")
2. special adjustable ring base

Mix white and purple polymer clay in different proportions to make three different shades of lilac. Together with purple and white you will have five shades.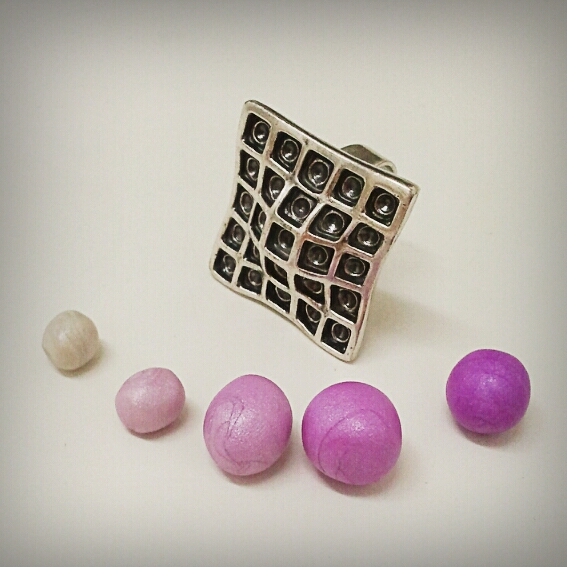 Put small piece of white polymer clay in the middle of ring base, fill the cell completely and sleek the surface.

Put next shade (the very light lilac) in four nearby cells.

Fill all next nearby cells with the next shade of polymer clay…

… and continue with the next…

… to the very last, most saturated purple.

Sleek the whole surface with baby wipe and bake the ring following the polymer clay instructions.