DIY Wooden bangle in heritage blue with silver sparkles
After the Olive green and gold boho-style DIY wooden bangle project I'm glad to present you another wonderful step-by-step tutorial: fashionable sparkling bangle for modern party!
This is my second DIY wooden bangle project: herritage blue wooden bangle with silver sparkles, inspired by this red glittered bangle by LAKLAKparis store)
So…
What you need:
Unfinished wooden bracelet
Heritage blue acrylic paint
Fine grained silver glitter (I used special pasta by Stamperia)
Waterbase matte varnish
Brushes
First, paint bracelet on both sides with grey-blue acrylic paint.
Apply two coats, if needed.
Let it dry completely.
Carefully divide the bracelet into two equal (or not) parts. Apply one coat of silver glitters outside on one part of the bracelet only. Let it dry.
Be accurate on the borderline!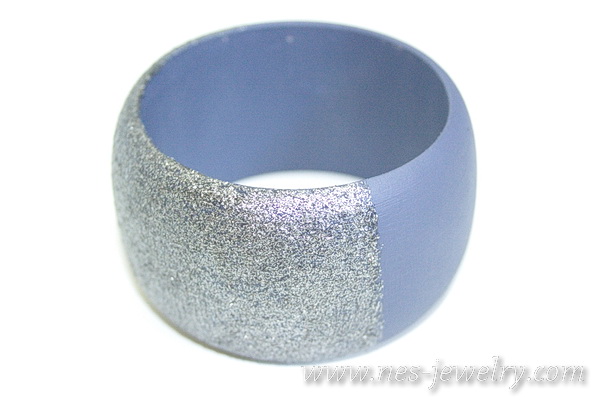 Apply few coats of waterbase matte varnish inside and outside the bracelet (except for glittered part).
Let each coat dry thoroughly.
Let it dry for 1 2-24 hours before wearing!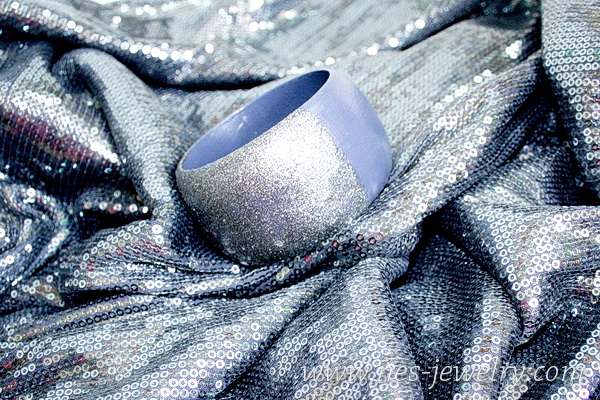 Also you can buy THIS bangle here!