DIY Wooden bangle in olive green and gold
Wooden bangles are usually large and bold; they are ideal for your boho-chic style or for playful beach parties. You can make your own wooden bangle!
Buy unfinished wooden bangle and decorate it as you like; your can use paints, decoupage, cotton yarn, lace or fabric, rhinestones and any other medium.
Now I pleased to present you FIRST DIY wooden bangle project: Olive green and gold wooden bangle, inspired by this Hand painted golden green Wooden Bangle (you can find this bangle and many others in ShimmerPlace store)
So…
What you need:
Unfinished wooden bracelet
Olve green acrylic paint
Antic gold acrylic paint
Waterbase gloss varnish
Brushes
First, paint bracelet on both sides with olive green acrylic paint.
Apply two coats, if needed.
Let it dry completely.
Apply one coat of golden acrylic paint outside.
Be accurate on the edges!
Leave the bracelet olive green inside.
The coat of golden acrylic paint have to be as thin as possible.
Use a paper towel to remove the excess paint, if needed.
Let it dry.
Apply few coats of waterbase gloss varnish inside and outside the
bracelet.
Let each coat dry thoroughly.
Properly treat all the edges with varnish.
Let it dry for 1 2-24 hours before wearing!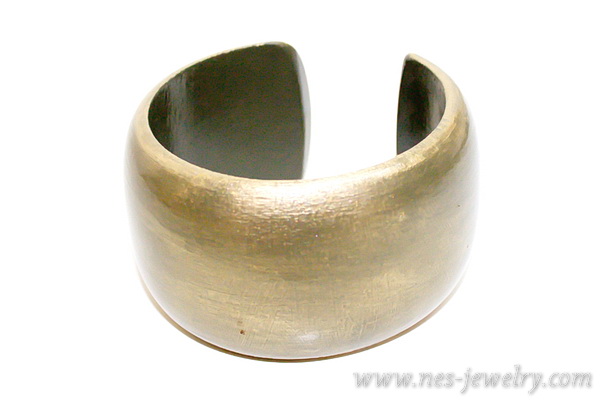 Ready to wear!
Also you can buy THIS bangle here!