Handmade jewelry by NES Studio in Vintage-Montage 2: First photos!
So… The Day X is over; and now we on the second stage of our project. All photos must be processed, all texts must be published. Later I will show here my own photos, but now we have a few beautiful pictures by the fastest photographers, Michael Neiman (I've written about him already) and Ailin Gasparian, new member of the group.
All new (and old) pictures may be found on the project site (and texts in Russian and Hebrew)
And here are the first pictures!
And students in the evening party!

I know Tali from the first project and hope to make photos of my jewelry with this wonderful girl! (Here Tali is wearing the clips I made for project)

"Soviet" money

And here are my jewelry, that did not participate in photoshooting with models, but Michael made this lovely picture anyway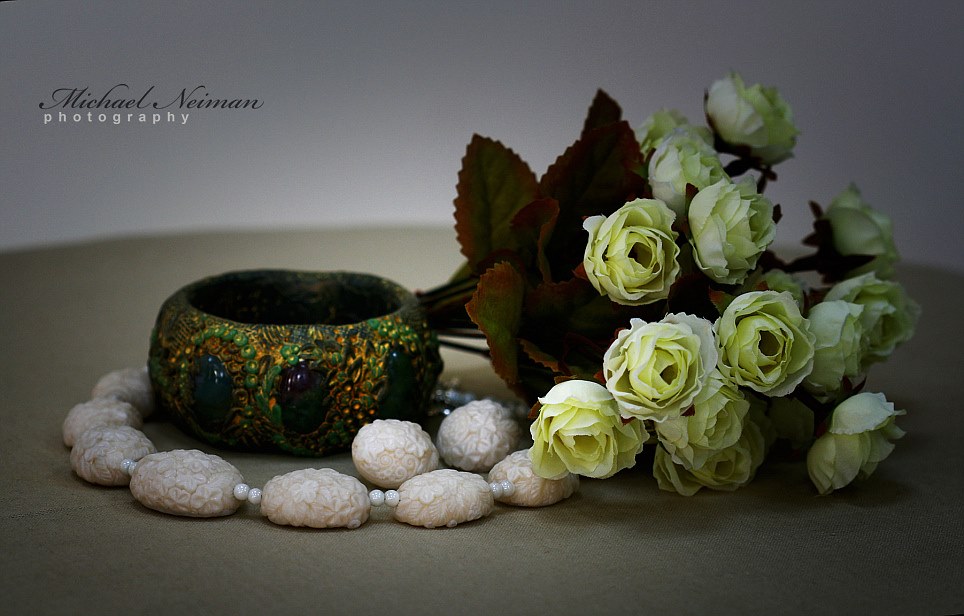 This pretty girl, Anna, was in the first "Vintage Montage" too (Girl in pink wearing my flower hair pins)

My favorite model from the first project, Julia. This time all the jewelry in the picture is my work. I'm really proud!

Alina is new team member; and I've made all jewelry for this character too.

Beautiful legs!

All the actors (and a few designers too 🙂

Now we are waiting to the pictures by all other photographers; ans meanwhile I have to sort out my own files (I've made 450!!!)