Last minute DIY: New Year Party decoration
Today we are going to spend a few hours at our friends' home. It's New Year Party!
I will bring homemade truffles for this party, so I have to arrange them beautifully, but safe, cause we will go by car. You can arrange any sweets or cookies by this way.
Take any fine paper (copy-paper, tissue-paper or sandwich wrap..)
Cut a square
Fold the square of paper diagonally to make a triangle. And fold this larger triangle in half to make a smaller triangle.
Imagine the triangle in thirds, and fold it. Try to get all of the folds to line up as close as possible for the most symmetrical snowflake.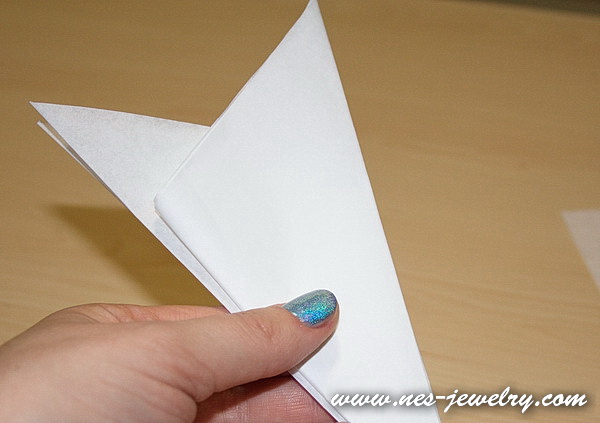 Cut out a few triangles from both sides (I don't use any patterns for this)
Unfold the paper very carefully
Make as many snowflakes as you want, I made three large and six small snowflakes.
Take a dish and a couple of paper napkins (I took a beautiful napkin with snowflake pattern from IKEA)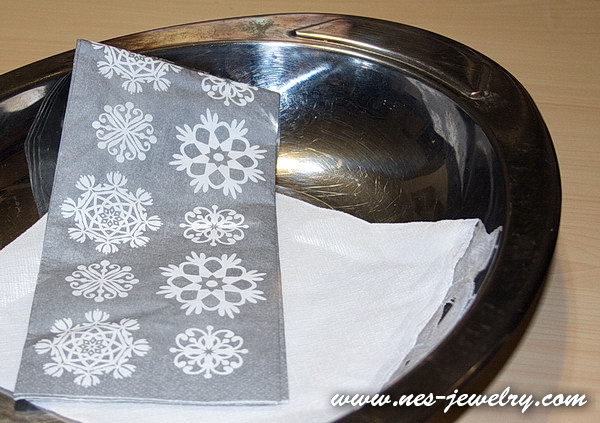 Place large napkin into the dish
Then place the large snowflakes and a smaller napkin on the center
And put your sweets or cookies into the dish together with smaller snowflakes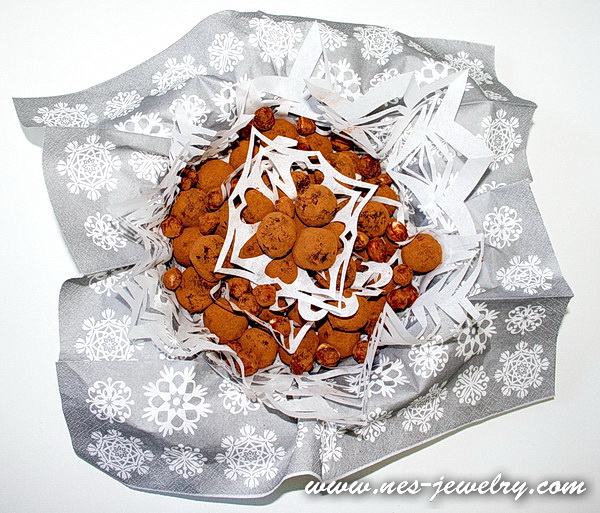 Sprinkle with sugar powder and edible glitter
If you don't need to bring this out of your house, you can now place the dish on the party table, it is so beautiful!
But I need to make this safe. Take a wrapping film
Cut the edges to the narrow strips
Close the edges of large napkin over the sweets
Cut out long and short pieces of beautiful colored ribbon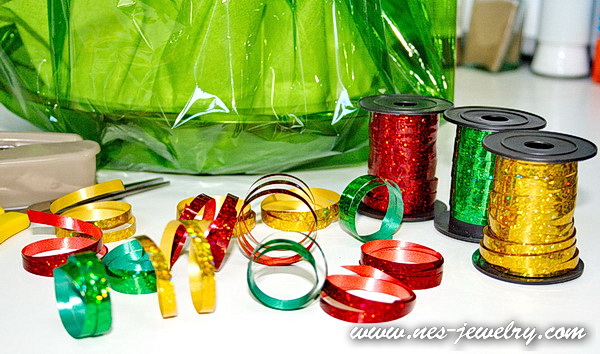 Close the wrapping film over the sweets and fasten up with long pieces of ribbon. Decorate the "Christmas tree" with short ribbons
Enjoy!
And I wish you Happy New Year!